Our culture
We're a diverse team of curious collaborators and imaginative innovators who come together every day to accelerate better health – all while fostering a more welcoming workplace through our inclusion and diversity philosophy, Everyday Equity. It's an approach that's enabled us to create an environment where our people feel comfortable being their most authentic selves, as well as inspired to learn, develop, and grow their careers – and ultimately, that's what makes working here so special.
Everyday excellence
Every day, we live by our values, empowering our people to discover more opportunities to learn, grow, and innovate together.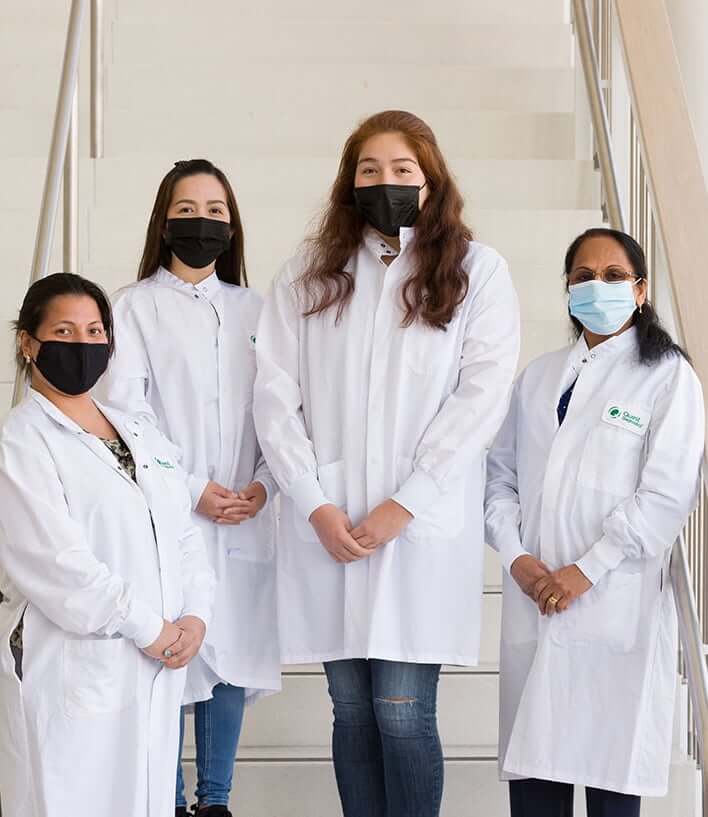 Customer focused

We always act with care for our customers and aim to understand their perspective.

Service driven

We connect with our customers and drive our decisions around what each customer needs.

Professional

We build customer trust through training and proven performance.

Quality driven

We communicate openly and directly to ensure medical quality and a safe customer experience.

Knowledgeable

We empower our people at all levels to challenge assumptions and propose innovative solutions to advocate for better health.
550K
We perform testing for approximately 550,000 patients every day.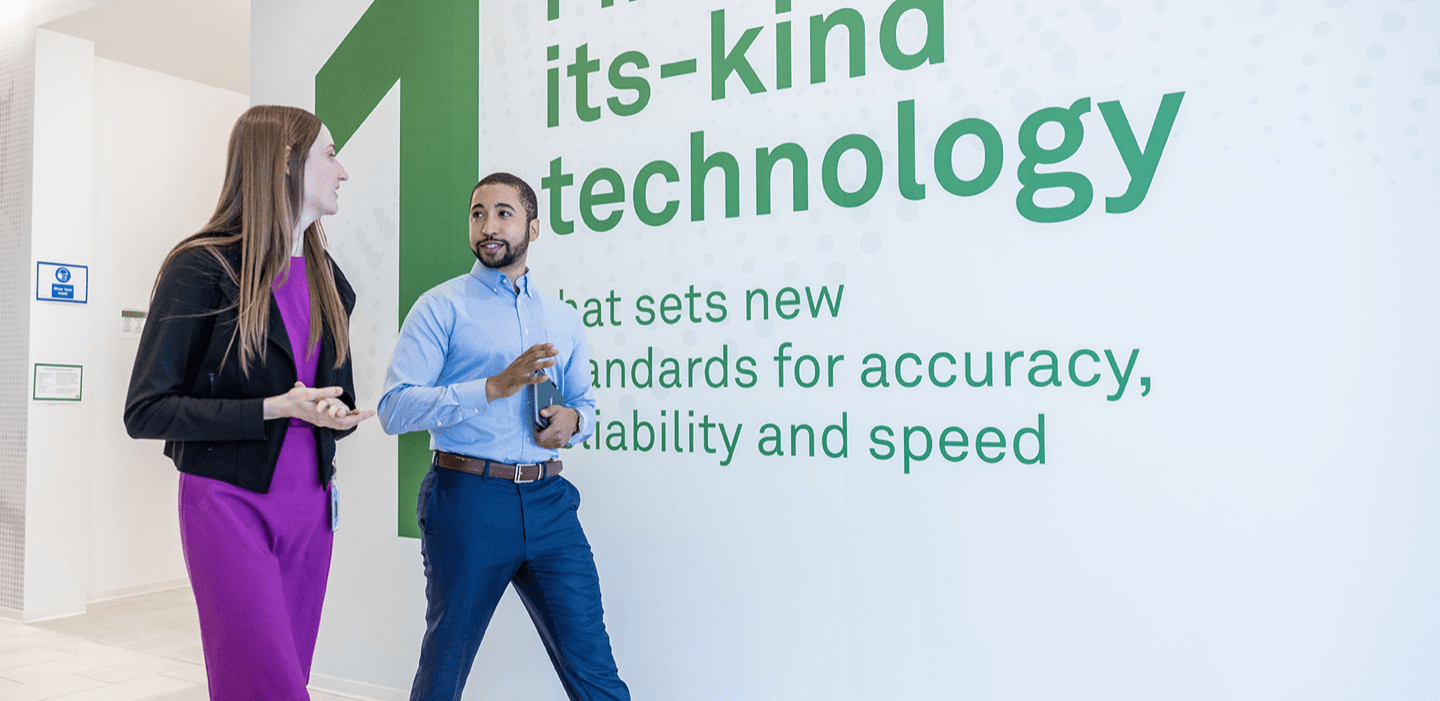 The Q Brand Experience Program
We don't just talk the talk, we walk the walk. Simply put, The Q Brand Experience Program is a program that helps us live out our brand vision from the inside out. Led by a group of company role models, who we call Quest Valuable Players (or QVPs for short), the program educates and inspires teams to create better brand experiences. Leading by example, they not only believe in our organizational commitments, but express them through behavior. From day to day, you'll see our QVPs amplifying the voices of others, supporting program evolution, and encouraging participation in The Q. If you're a natural-born leader with a desire for change, you could be a perfect fit for the program.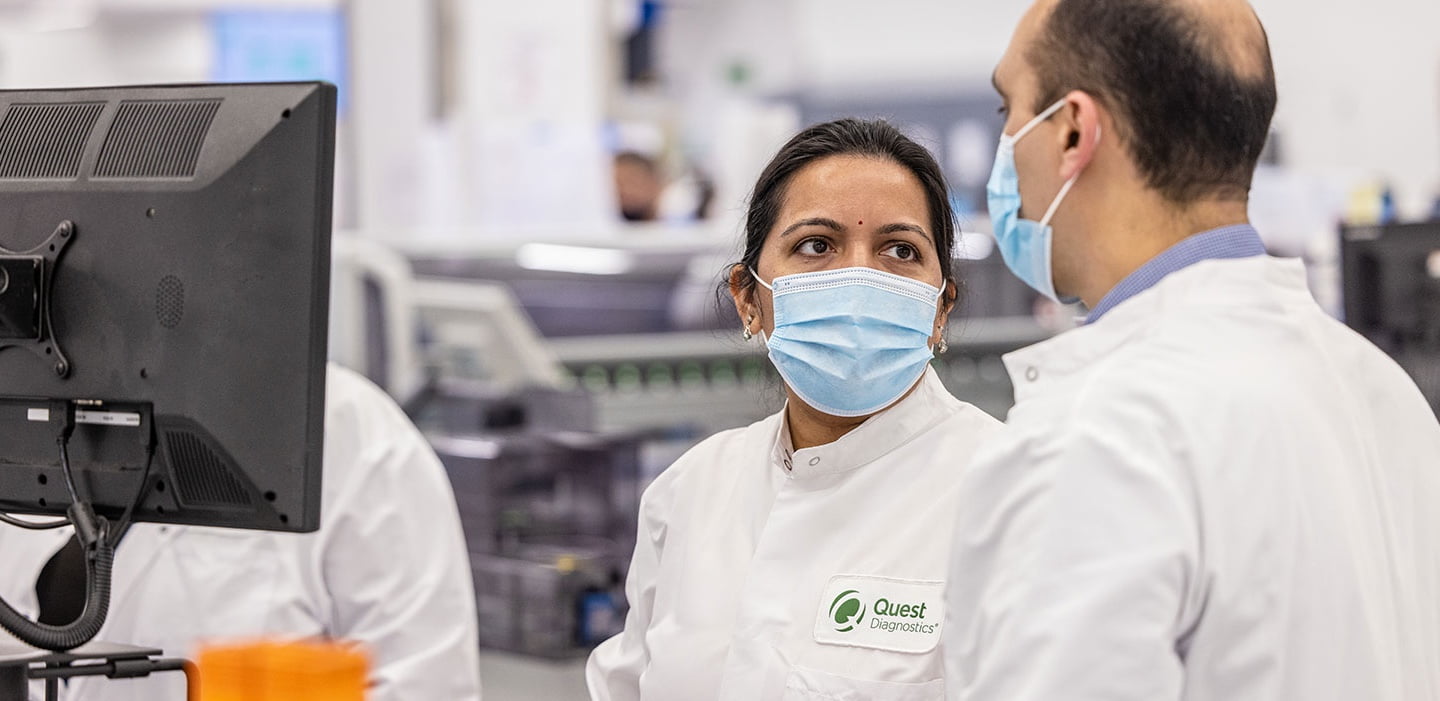 Training and Development
Whatever your role or level of experience, we want to make sure you've got the tools and resources you need to be at your best. That's why we've built a supportive culture that provides a range of training and development programs designed to suit you.
Working on the frontline? You'll be able to take advantage of training that helps you grow your skills and move your career forward. In a technical lab or professional role? For you, we can offer medical technologist training partnerships, sales leader development, and more. If you're a supervisor or manager, we'll ensure you have the leadership training you need to shine—both as an individual and as part of a cohort. Finally, we're committed to supporting mid-level and executive leaders with coaching, mentorship, and focused development that builds experience and fosters expertise.