Clinical Lab Scientist
Redlands, California; Highland, California; Arcadia, California
At a glance
Every day as a Quest career professional, you'll work in a dynamic, collaborative environment with the latest cutting-edge technology. As a laboratory operations team member, you will play a key role in ensuring that the highest standards of quality, safety, and integrity are upheld while meeting the needs of our patients. And, you'll be supported by a company committed to helping you grow a rewarding career through cross training and comprehensive learning opportunities.
Success profile
What makes a successful candidate? See if you have what it takes.
Collaborative
Efficient
Focused
Results-driven
Quick-thinking
Organized
See how your career can grow
With a world of opportunities in our supportive environment, you'll take your career to the next level. From collaborating with senior leaders on meaningful work, to on-the-job training, we are committed to fostering your growth, so you can build a successful career. Here is just one example of a career path you can take.
Lab Associate

Lab Associate

Lab Technician

Lab Technician

Lab Technologist

>Lab Technologist

Lab Supervisor or Trainer

Lab Supervisor or Trainer

Additional Advancement Opportunities

Additional Advancement Opportunities
Job Details
Category Laboratory Location Redlands, California; Highland, California; Arcadia, California Job function Operations Job family Laboratory Operations
Shift Day Employee type Regular Full-Time Work mode On-site
Clinical Lab Scientist II
Hiring in Redlands, Highland, Arcadia and San Diego, CA
This licensed position is accountable for performing complex clinical laboratory testing, following all applicable policies and procedures. Must have prior generalist lab experience.
Pay Range: $51.00 - $56.75 / hour
Salary offers are based on a wide range of factors including relevant skills, training, experience, education, and, where applicable, certifications obtained. Market and organizational factors are also considered. Successful candidates may be eligible to receive annual performance bonus compensation.

Benefits Information:
We are proud to offer best-in-class benefits and programs to support employees and their families in living healthy, happy lives. Our pay and benefit plans have been designed to promote employee health in all respects – physical, financial, and developmental. Depending on whether it is a part-time or full-time position, some of the benefits offered may include:
 Medical/Prescription Drugs
 Dental
 Vision
 Flexible Spending Accounts (FSAs)
 Supplemental Health Plans
 401(k) Plan – Company match dollar-for-dollar up to 5%
 Employee Stock Purchase Plan (ESPP)
 Supplemental Life Insurance
 Dependent Life Insurance
 Short- and Long-Term Disability buy-up
 Blueprint for Wellness
 Emotional Well-Being Resources
 Educational Assistance
 Paid time off / Health Time
 Variable Compensation Plans
 Sales Incentive Plans
Consistently and independently performs the most complex level of clinical tests following the required procedures and policies. Performs newly introduced tests to the laboratory that require defined skills.  
Oversees the preparation of reagents or media as well as stock solutions, standards, and controls. Tests new reagents or controls and evaluates their usefulness based on standard criteria. 
Determines the acceptability of specimens for testing according to established criteria in testing procedures.  
Determines calculated results utilizing testing data by means of manual or computerized procedures.  
Accurately enters results of testing. Checks the computer review reports to monitor accurate reporting of results. Adheres to analytical schedules to maintain turnaround times of results. 
Evaluates the acceptability of routine and complex analysis prior to releasing patient reports. Recognizes and takes appropriate action in response to critical values or unusual or unexpected results, and documents action taken. 
Responsible for scheduled preventative maintenance troubleshooting and calibration of laboratory equipment.  
Evaluates the results of instrument performance checks. Performs linearity, accuracy and precision checks as required. 
Performs Quality Control and calibrations with the appropriate frequency and evaluates results to determine acceptability of result release. 
Selects and evaluates control materials using established criteria. Initiates a corrective action process whenever test systems do not perform according to the established criteria.  
Accurately performs and records proficiency testing.  
Demonstrates the ability to detect and correct technical and operational problems. Notifies the supervisor, and contacts manufacturer or field service support for additional assistance, if necessary. 
Ensures accurate tracking and labeling of reagents and supplies. 
Consistently maintains a safe and neat work area.  
Trains staff in proper performance of both routine and complex procedures. Supports Training Programs, where applicable 
Assists the supervisor to up-date and maintain the computer database for their area of testing responsibility and/or the department.  
Works with Group Lead and Supervisory staff to scheduling effective weekly workloads.  
Assists department supervisor or manager by providing technical direction to staff members. May provide feedback to supervisor on individual and/or team learning progress.  
Actively participates in staff meetings, and in Quality Improvement meetings as assigned.  
Takes on additional business-related responsibilities or projects, as delegated by the Supervisor or Manager. This may include but not be limited to: evaluation of new techniques and procedures in terms of personnel and requirements, method comparison, cost analysis, establishment of reference ranges, writing and revising technical procedures, and evaluation of productivity and key results measures.  
Collects and dispose of waste in proper receptacles. 
Demonstrates a high level of integrity and honesty in maintaining confidentiality.  
Provides constant direction to unlicensed staff as required.  
Maintains professional growth and development through continuing education. The continuing education must meet the education requirements for California state licensure. 
Answers phones, transfers, or takes accurate messages.  
Complies with all health and safety policies, procedures, and practices. Required to use personal protective equipment. 
Other duties as assigned. This is not an exhaustive list of all duties and responsibilities, but rather a general description of work performed by the position. 
QUALIFICATIONS
Required Work Experience:  
Minimum of 6 months of direct experience. 
Preferred Work Experience: 
Physical and Mental Requirements:  
The normal performance of duties may require lifting and carrying objects. Objects in the weight range of 1 to 10 pounds are lifted and carried frequently; objects in the weight range of 11 to 25 pounds are lifted and carried occasionally and objects in the weight range of 26 to 50 pounds are seldom lifted and carried. Objects exceeding 50 pounds are not to be lifted or carried without assistance. 
Ability to perform repetitive tasks. Frequent simple grasping, reaching and fine manipulation.  
Ability to sit and/or stand for long periods. 
Have good eye and hand coordination. 
Testing for color blindness will be required upon hiring or transfer into technical functions requiring detection of, or rating of intensity of colors (e.g., Fluorescent microscopy reading). 
Knowledge:  
Skills:  
Communication and interpersonal skills necessary to deal courteously and effectively with supervisors, co-workers and clients.  
Proficiency in Microsoft Office Application (Word, Excel, Outlook) 
Strong typing skills desirable. 
Other automation skills helpful. 

EDUCATION
Bachelor's Degree(Required)

LICENSECERTIFICATIONS
Current State Clinical Laboratory Scientist license if necessary (e.g. California)(Required)
Req 2023-48645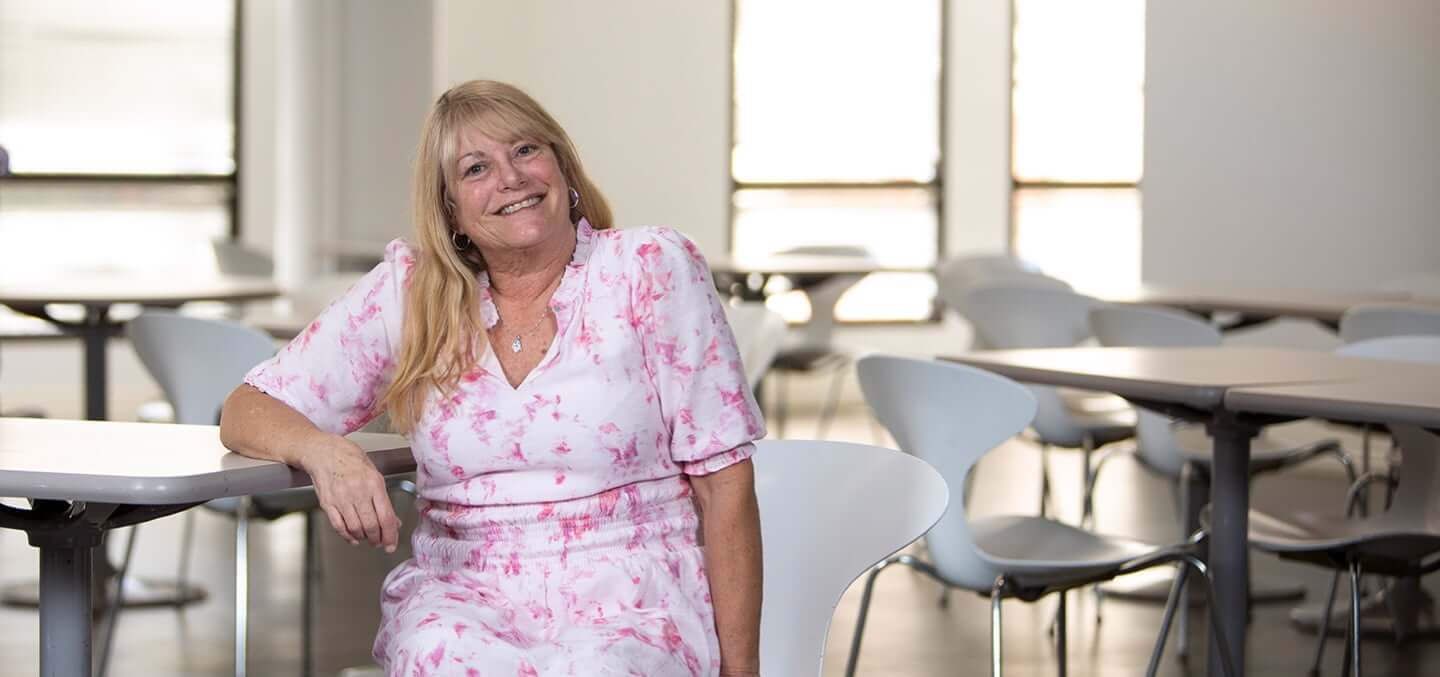 Culture
We've built a welcoming, inclusive workplace where people are inspired to learn, develop, and progress in their careers. There's stability, so you can explore many career paths in one field. There's flexibility, helping you to build a fulfilling life and rewarding career. There's training and development to align your work with your business success. No wonder there's more to discover at Quest.
Learn more
Benefits
We're committed to helping our people live a healthier lifestyle. One way we do this is by offering a comprehensive total rewards package, so you can take care of yourself and the ones you love. Find out how our benefits provide you with everything you need to thrive—now and in the future.
Medical, supplemental health, dental, and vision

From medical, dental, and vision coverage plans designed to meet your needs, to supplemental health plans for an additional layer of financial protection, you can rest assured that your health is high on our agenda.

Annual incentive plans

All eligible employees are invited to participate in our success in our annual incentive bonus plan payout.

401(k)

You're eligible to join the Quest Diagnostics 401(k) Plan on your date of hire. The company will match up to 5% of your annual salary.
No jobs have been viewed recently.
Quest Diagnostics is an equal employment opportunity employer. Our policy is to recruit, hire and promote qualified individuals without regard to race, color, religion, sex, age, national origin, disability, veteran status, sexual orientation, gender identity, or any other status protected by state or local law. Quest Diagnostics observes minimum age requirements established by federal, state and/or local laws, and will ask an applicant for verification when deemed necessary.