Specimen Processing Supervisor
Las Vegas, Nevada
At a glance
Behind every one of the millions of tests we carry out, you'll find our Specimen Management team. It's thanks to their care and dedication that patient specimens move through each stage of the testing process in an accurate and timely manner. It's challenging and meaningful work that will give you the chance to innovate, problem solve, and grow your skills to build a satisfying and rewarding career.
"When you open the bag, it's not just a piece of paper. It's not just tubes that you handle. It's the patient's life that you are servicing, and you want to give them the best results."

- Josephine Mendoza Valdizno,

Manager, Specimen Management, Processing
Success profile
What makes a successful candidate? See if you have what it takes.
Collaborative
Efficient
Focused
Results-driven
Productive
Organized
See how your career can grow
The possibilities in Specimen Management are numerous. That means endless opportunities to make your mark on promoting a healthier world. As part of the Specimen Management team, you'll gain new skills and discover a welcoming workplace that helps you meet your career goals. You'll also participate in mentoring and professional development programs that take your talents to the next level. It all starts here. Here is just one example of a career path you can take.
Specimen Management Technician

Specimen Management Technician

Sr. Specimen Management Technician

Sr. Specimen Management Technician

Specimen Management Group Lead or Trainer

Specimen Management Group Lead or Trainer

Specimen Management Supervisor

Specimen Management Supervisor

Additional Advancement Opportunities

Additional Advancement Opportunities
Job Details
Category Specimen Processing Location Las Vegas, Nevada Job function Operations Job family Specimen Processors
Shift Day Employee type Regular Full-Time Work mode On-site
Specimen Processing Supervisor | Las Vegas, NV
Monday to Friday and Rotational Weekends
Supervise functions within the Specimen Processing department, which may include one or more of the following: Specimen Processing, Test in Question/Problem Resolution, Imaging/Microfilming. Responsible for overseeing the following activities, daily operations of Specimen Processing, all compliance training, training of personnel, monitoring Quality of the department(s), monitor and improve productivity.  Ensure maintenance of a safe, ergonomically sound, professional environment.  Know and understand all functions of the department. 
Responsible for daily operations of department which may include responsibility for Imaging/Microfilming, Test In Question and some Problem Resolution Client Service functions  
Oversees safety, ergonomics, maintenance, and cleanliness of department (including upgrades, repairs, etc.) 
Develops and implements Standard Operating Procedures for Specimen Processing in accordance with Quest Diagnostics guidelines 
Reviews Specimen Processing Standard Operating Procedure Manual on a biannual basis and ensures departmental compliance. Identifies need for revisions and/or additional SOP's as indicated 
Where applicable, ensures all Federal, State & local licensure requirements are met, working with the QA and Medical Director's offices 
Ensures all documentation is complete and reviewed as required for internal and external inspection/audit 
Ensures all employees meet Compliance Guidelines and Competency Testing. Ensures all employees receive adequate training and meet annual competency requirements 
Monitors incoming workflow from Logistics and make necessary changes to ensure adequate supply of specimens to technical departments 
May supervise packing and shipping of specimens to other laboratories, in accordance with IATA regulations 
Ensures integrity of specimens sent to other facilities meet the criteria necessary to provide accurate and timely results 
Monitors special handling of Jeopardized Clients, Hospital Clients and Vital Specimens to ensure there are no mishandled specimen(s)/patient requisitions 
Demonstrates leadership skills in employee relations, scheduling, new employee onboarding, team meetings, coaching, performance management 
Establishes and motivates a participative work environment that actively encourages and supports employee involvement.  
Disseminates all essential information in a timely manner, using various forms of communication to all departmental staff. 
May track/enter time/attendance of employees  
Prepares month-end reports 
Investigates/resolves and responds in a timely manner to internal and external customer issues appropriately and effectively 
Prepares schedules for department employees, maintains adequate coverage for department 
Oversees and ensure adequate supply inventory for the department 
Ensures continuous process improvement and/or standardization initiatives are implemented in accordance with established deadlines 
Participates in the interview, selection, and hiring of new employees 
Responsible for coaching, development, supervision, and succession planning of staff  
Monitors ongoing performance of employees; provides corrective action and counseling as required.  Prepares and administers annual performance reviews 
Assists in ensuring fiscal responsibilities of the department are met which includes implementation of cost containment programs, management of overtime, participation in standardization initiatives and needs assessment for capital expenditures 
Participates on Quest Management System (QMS) and Process Improvement Teams, or other initiatives to meet business objectives 
Organizes and lead projects both within the workgroup and with cross-functional groups 
Meet all deadlines assigned by the manager 
Effectively works with Technical departments to resolve problems. Must have the interpersonal skills to gain cooperation with other departments, and foster continuous improvement 
Excellent organization, communication, and interpersonal skills; is able to manage concerns of clients, technical departments, and employees in a professional manner 
All other duties as assigned
QUALIFICATIONS
Required Work Experience:  
Internal candidates require a minimum of two years in a Group Leader/related role 
Preferred Work Experience:  
5 years experience in a laboratory; Medical or production background preferred 
Previous people leadership experience preferred 
Physical and Mental Requirements:  
Works in a biohazard environment, practicing good safety habits 
Handles multiple tasks and works in a production environment 
Must have the mental alertness and high energy required to appropriately perform job. 
Knowledge:  
N/A
Skills:  
PC skills, MS Office applications 
Excellent leadership, organization, communication and interpersonal skills, and ability to interact effectively with internal and external customers. 
Monitor and provide a safe work environment, prepare incident reports and implement preventative measures 
Act in a professional manner at all times. 
Must be able to adjust schedule to meet business requirements, which may include extended hours. 
Knowledge of systems tools such as COGNOS, Oracle, EMPower, Kronos 

EDUCATION
Associates Degree

LICENSECERTIFICATIONS


2023-39629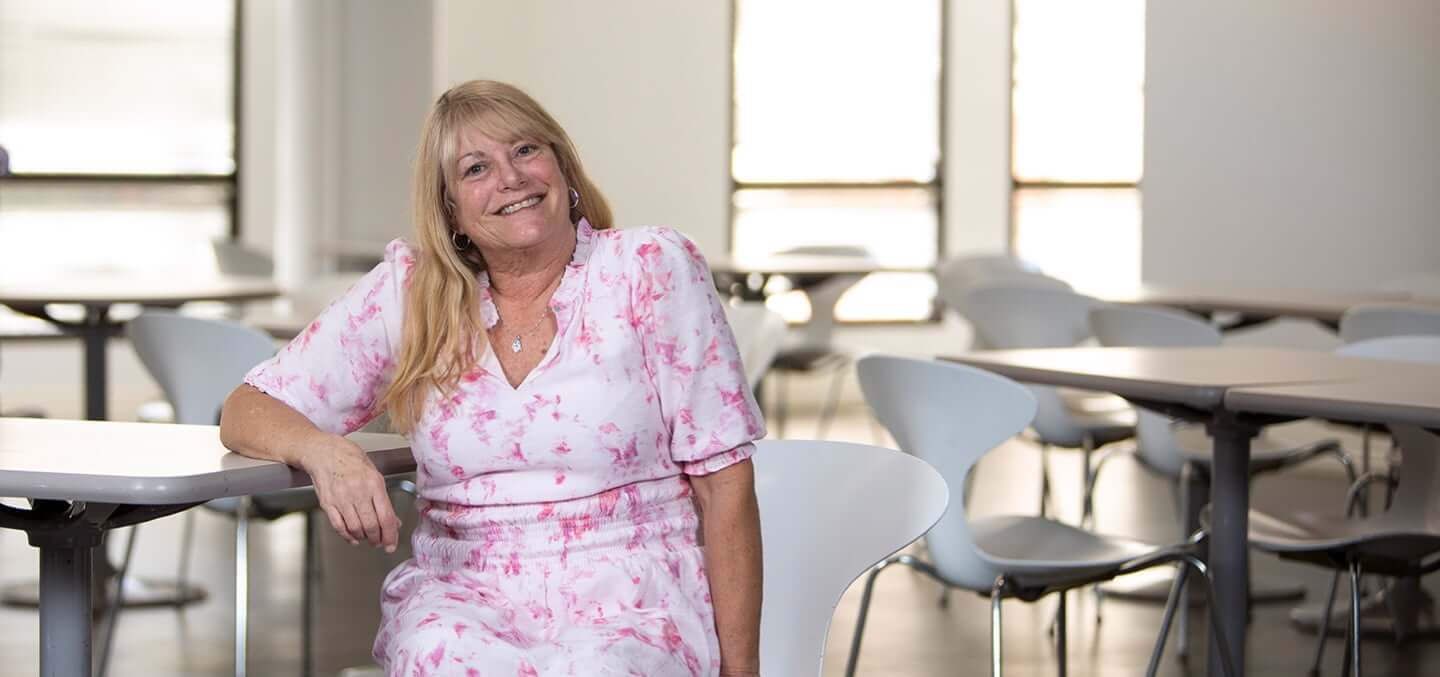 Culture
We've built a welcoming, inclusive workplace where people are inspired to learn, develop, and progress in their careers. There's stability, so you can explore many career paths in one field. There's flexibility, helping you to build a fulfilling life and rewarding career. There's training and development to align your work with your business success. No wonder there's more to discover at Quest.
Learn more
Benefits
We're committed to helping our people live a healthier lifestyle. One way we do this is by offering a comprehensive total rewards package, so you can take care of yourself and the ones you love. Find out how our benefits provide you with everything you need to thrive—now and in the future.
Medical, supplemental health, dental, and vision

From medical, dental, and vision coverage plans designed to meet your needs, to supplemental health plans for an additional layer of financial protection, you can rest assured that your health is high on our agenda.

Annual incentive plans

All eligible employees are invited to participate in our success in our annual incentive bonus plan payout.

401(k)

You're eligible to join the Quest Diagnostics 401(k) Plan on your date of hire. The company will match up to 5% of your annual salary.
No jobs have been viewed recently.
Quest Diagnostics is an equal employment opportunity employer. Our policy is to recruit, hire and promote qualified individuals without regard to race, color, religion, sex, age, national origin, disability, veteran status, sexual orientation, gender identity, or any other status protected by state or local law. Quest Diagnostics observes minimum age requirements established by federal, state and/or local laws, and will ask an applicant for verification when deemed necessary.