Rep, PS II (Phleb)
Edison, New Jersey
At a glance
At Quest, phlebotomists apply their expertise and our cutting-edge technology to deliver quality patient care in a safe and supportive environment. No matter your level or experience, every day is a chance to grow, contribute, and learn–all while carrying out meaningful work that makes a positive impact on our business. Here, you can begin a life-long career for an organization that spans across the nation. It really is a chance to collaborate with passionate, smart team members and blaze a career trail that reflects your unique abilities.
"The people that I work with is what keeps me here. We all work together as a team, and you don't find that at most places. Also, helping people is what keeps me here because we have a big impact on their health."

- Jamie Moniello,

Phlebotomist, Float
Success profile
What makes a successful candidate? See if you have what it takes.
Adaptable
Compassionate
Detail-oriented
Efficient
Patient
Understanding
See how your career can grow
At Quest, we understand our combined ideas and passions are keys to our success–and to promoting a healthier world. That's why we prioritize collaboration and professional development, so we can grow and succeed collectively and as individuals. From applying your existing skills and developing new ones to on-the-job training, mentorship, and the guidance you need to thrive at the forefront of the healthcare industry, it's no wonder phlebotomists have long-term, rewarding career paths here. Here is just one example of a career path you can take.
Patient Services Representative

Patient Services Representative

Sr. Patient Services Representative

Sr. Patient Services Representative

Patient Services Group Lead or Trainer

Patient Services Group Lead or Trainer

Patient Services Supervisor

Patient Services Supervisor

Additional Advancement Opportunities

Additional Advancement Opportunities
Job Details
Category Laboratory Location San Juan Capistrano, California Job function Operations Job family Laboratory Operations
Shift Day Employee type Regular Full-Time Work mode On-site
Lab Associate I - San Juan Capistrano, CA - Sunday - Thursday
Department: Microbio Tech Ops Support
Pay Range: $18.00 - $27.01 / hour

Salary offers are based on a wide range of factors including relevant skills, training, experience, education, and, where applicable, certifications obtained. Market and organizational factors are also considered. Successful candidates may be eligible to receive annual performance bonus compensation.

Benefits Information:
We are proud to offer best-in-class benefits and programs to support employees and their families in living healthy, happy lives. Our pay and benefit plans have been designed to promote employee health in all respects – physical, financial, and developmental. Depending on whether it is a part-time or full-time position, some of the benefits offered may include:
 Medical/Prescription Drugs
 Dental
 Vision
 Flexible Spending Accounts (FSAs)
 Supplemental Health Plans
 401(k) Plan – Company match dollar-for-dollar up to 5%
 Employee Stock Purchase Plan (ESPP)
 Supplemental Life Insurance
 Dependent Life Insurance
 Short- and Long-Term Disability buy-up
 Blueprint for Wellness
 Emotional Well-Being Resources
 Educational Assistance
 Paid time off / Health Time
 Variable Compensation Plans
 Sales Incentive Plans
This non-licensed position is accountable for assisting with general support for the laboratory, following all applicable policies and procedures. 
Prepares and organizes samples for testing, for example, sample racking, aliquoting and tube preparation.
Responsible for labeling, handling, processing or preparation, and transportation and storage of specimens. 
Identifies sample problems and assists in resolving appropriately. 
Prepares testing equipment and assists with preventive maintenance. Notifies appropriate technical staff of equipment problems.
Assists licensed personnel (CA only) or delegated supervisor (non-CA) in the pre-analytic and post- analytic testing activities, other than trainees, in a licensed clinical laboratory.
Prepares pre-analytical reagents and controls using automated or fixed volume measuring devices. Submits documentation to appropriate staff for approval to use.
Prepares and maintains complete and accurate records of reagents or media using established procedures, formulas, stock solutions and fixed volume measuring devices. 
Maintains inventory of consumable items including reagents and supplies. Orders, unpacks, logs, dates and stores reagents/supplies upon receipt and properly rotates stock for use. Performs inventory of laboratory items including restocking the benches and equipment inventory.
Performs data entry or transcribes data from previously recorded results to computer for data reduction and prepares for licensed personnel's review. 
Tallies workload data and prepares reports as requested. 
Assists in the performance of quality control procedures.
Prepares protocols/logs or other appropriate documents. 
Identifies specimen problems and demonstrates ability to appropriately resolve or elevate to licensed personnel (CA only) or delegated supervisor (non-CA).
Answers phones, transfers, or takes accurate messages. Maintains the confidentiality of client information.
Helps to ensure the laboratory areas are neat, clean, and organized.
Complies with all health and safety policies, procedures, and practices. Required to use personal protective equipment.
Other duties as assigned. This is not an exhaustive list of all duties and responsibilities, but rather a general description of work performed by the position.
QUALIFICATIONS
Required Work Experience:  
For Lab Associates in Histopathology departments the following qualifications are required: 
Basic knowledge of operating non-complex equipment 
Preferred Work Experience:  
1 – 2 years of laboratory experience preferred.
Physical and Mental Requirements:  
The normal performance of duties may require lifting and carrying objects. Objects in the weight range of 1 to 10 pounds are lifted and carried frequently; objects in the weight range of 11 to 25 pounds are lifted and carried occasionally and objects in the weight range of 26 to 50 pounds are seldom lifted and carried. Objects exceeding 50 pounds are not to be lifted or carried without assistance. 
Performs repetitive tasks with dominant hand. 
Ability to sit and/or stand for long periods. 
Have good eye and hand coordination.  
Knowledge:  
A working knowledge of reagent stability and storage. 
An awareness of the factors that influence test results. 
Skills: 
Proficiency in Microsoft Office Application (Word, Excel, Outlook) 
Strong typing skills desirable. 
Communication and interpersonal skills necessary to deal courteously and effectively with management, co-workers, and clients. 
Other automation skills helpful. 

EDUCATION
High School Diploma or Equivalent(Required)
Some College Courses

LICENSECERTIFICATIONS


2023-46466
While we appreciate and value our staffing partners, we do not accept unsolicited resumes from agencies.Quest will not be responsible for paying agency fees for any individual as to whom an agency has sent an unsolicited resume.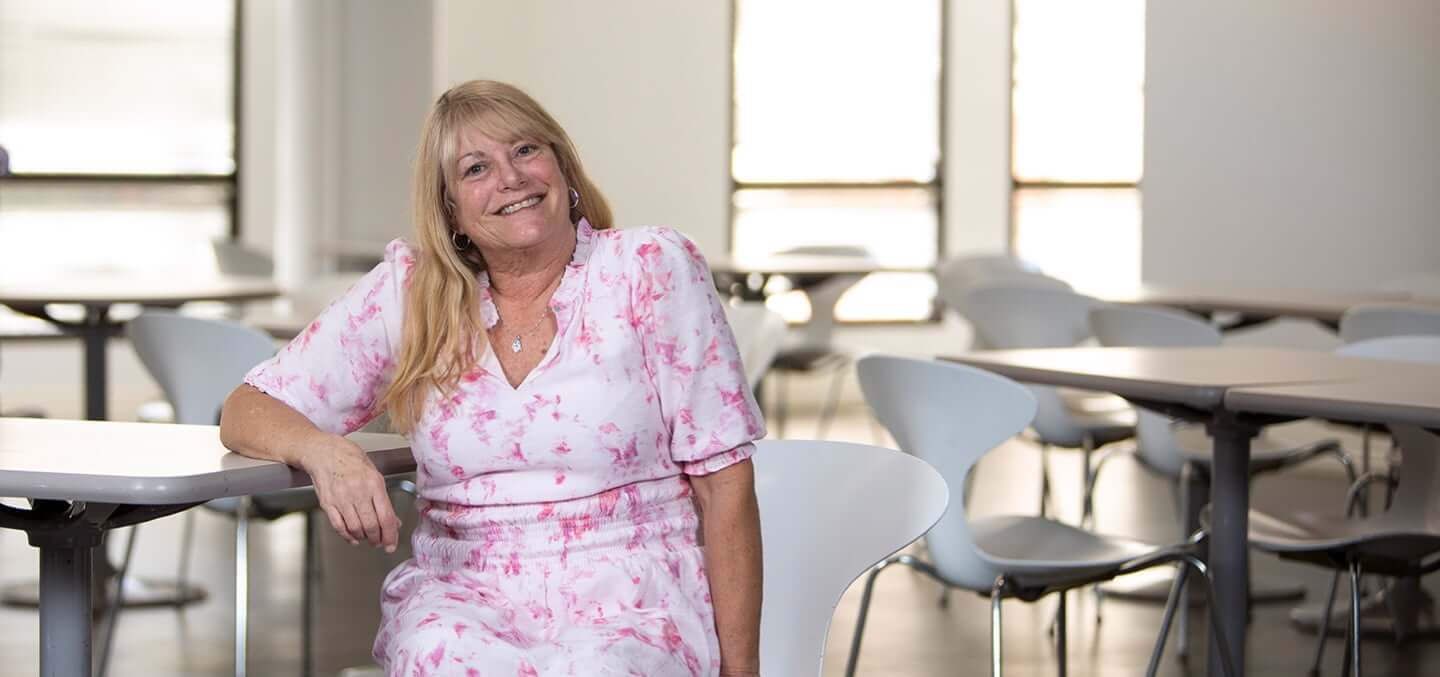 Culture
We've built a welcoming, inclusive workplace where people are inspired to learn, develop, and progress in their careers. There's stability, so you can explore many career paths in one field. There's flexibility, helping you to build a fulfilling life and rewarding career. There's training and development to align your work with your business success. No wonder there's more to discover at Quest.
Learn more
Benefits
We're committed to helping our people live a healthier lifestyle. One way we do this is by offering a comprehensive total rewards package, so you can take care of yourself and the ones you love. Find out how our benefits provide you with everything you need to thrive—now and in the future.
Medical, supplemental health, dental, and vision

From medical, dental, and vision coverage plans designed to meet your needs, to supplemental health plans for an additional layer of financial protection, you can rest assured that your health is high on our agenda.

Annual incentive plans

All eligible employees are invited to participate in our success in our annual incentive bonus plan payout.

401(k)

You're eligible to join the Quest Diagnostics 401(k) Plan on your date of hire. The company will match up to 5% of your annual salary.
No jobs have been viewed recently.
Quest Diagnostics is an equal employment opportunity employer. Our policy is to recruit, hire and promote qualified individuals without regard to race, color, religion, sex, age, national origin, disability, veteran status, sexual orientation, gender identity, or any other status protected by state or local law. Quest Diagnostics observes minimum age requirements established by federal, state and/or local laws, and will ask an applicant for verification when deemed necessary.