Rep, Route Service
Clifton, New Jersey
At a glance
Talent, precision, and the ability to operate in a fast-paced, dynamic setting–that's what it takes for our Transportation and Logistics team to deliver excellence. Working in this part of our business, you'll maintain the highest standards in quality, compliance, and world-class performance in order to make sure clinical specimens reach their destination. And, as you're making a meaningful difference in patients' lives, we'll follow suit–providing you with the training, development, and support you need to grow and thrive in your career.
"Quest offered a lot of room for growth and I just took advantage of the opportunities that were there in front of me."

- Marlon Nicholson,

Logistics Leader
Success profile
What makes a successful candidate? See if you have what it takes.
Reliable
Efficient
Focused
Results-driven
Independent
Organized
See how your career can grow
At Quest, we empower our employees to be their best selves. As a team member of an organization promoting a healthier world, you will be supported to grow a flourishing career through on-the-job training, professional development, and so much more. You could be the next person to make an impact here–it's just a matter of showing up and putting in the work. Here is just one example of a career path you can take.
Route Service Representative

Route Service Representative

RSR, Specialty

RSR, Specialty

RSR, Advanced

RSR, Advanced

RSR, Group Lead or Trainer

RSR, Group Lead or Trainer

Additional Advancement Opportunities

Additional Advancement Opportunities
Job Details
Category Transportation and Logistics Location Clifton, New Jersey Job function Operations Job family Logistics/Couriers
Shift Evening Employee type Regular Part-Time Work mode On-site
The Route Service Representative (RSR) is the face of Quest Diagnostics to the public, our customers and acts as an Ambassador for the company in everything he/she does. This position performs day to day route operations by serving client needs with regard to properly tracking, sorting, storing and transporting patient specimens and other materials including but not limited to supplies and patient results. 
Responsible for compliance with all processes including and not limited to: timekeeping, attendance and punctuality, vehicle safety and cleanliness, safety and OSHA requirements, handheld /scanning device and usage, proper handling and storage of all samples from the client office to the drop off point, proper packing of specimens for shipment, end of day vehicle checks, dress code, code of conduct and all Company / Regional / Logistics policies and procedures. 
Responsible for the safe and timely transportation of specimens, supplies, reports, equipment and materials to the appropriate destination. 
Responsible for operating company vehicle safely as well as maintaining a valid driver's license and driving record within acceptable company guidelines.   
Ensure route is started with proper equipment tools. i.e., route scanner sync/paper logs, carry bag, properly prepared coolers for 3 separate thermal storage, dry ice, cell phone, keys, door hangers, observation reports, etc.  
Follow route as scheduled/sequenced while allowing for will-call stops and special pickups. 
Maintain specimen integrity at all times, including the utilization of specimen carry bag to transport specimens from client office/lock box to vehicle by temperature. 
Follow all scan/documentation requirements including but not limited to tissue/irreplaceable and frozen tracking processes. 
Place Door Hanger for will-call clients with no specimens out. Place Door Hanger for Daily clients who regularly provide specimens but none are available at scheduled pick up. The RSR is required to notify their Supervisor and/or Team Leader of service issue for a next morning follow up.  
Communicate with Dispatch before leaving an area to ensure will-calls have been cleared. 
Keep route information, sequencing and all client notes up to date. 
Attendance and punctuality in meetings and training sessions. 
Meet all training requirements in a timely manner as assigned. 
Properly care for and maintain company equipment including scanners, telephones, vehicles etc... Communicate any deficiencies with equipment. 
Document and provide appropriate client satisfaction information to Logistics Management.  
Maintain professionalism and a service orientation with clients using Everyday Excellence and the Five Guiding Principles. 
Demonstrate Everyday Excellence in the Quest Behaviors; Agility, Customer Focus, Transparency, United as One Team and Performance Oriented. 
QUALIFICATIONS
Required Work Experience:  
Valid Driver's license with a minimum of 1 year driving experience and documentation of a Motor Vehicle Record with < three moving violation convictions within the previous 36-month period. 
Preferred Work Experience:  
1 year of experience in a customer service, logistics, or delivery related job strongly preferred.   
Physical and Mental Requirements:  
Position requires travel 
Extensive use of phone and hand held device (PC)                 
Prolonged standing/sitting/walking/driving                 
Fine dexterity with hands/steadiness   
Able to lift up to 25 pounds; may occasionally need to lift 40 pounds; carrying up to 15 pounds for several minutes at a time 
Ability to communicate effectively in English with clients, supervisors and peers                
Vision-requires constant mental visual attention to details as well as ability to see well in limited light scenarios                                  
Balancing                              
Bending/kneeling             
Pushing/pulling  
Reaching/twisting 
Knowledge:  
General computer knowledge and experience with handheld scanner equipment preferred.   
Skills:  
Strong customer service skills 
Strong interpersonal skills 
Strong problem-solving skills 
Strong sense of collaboration 
Strong communication skills 
Strong decision-making skills 
Customer Focus  
Integrity  
Trust 
Act with a Sense of Urgency/ Importance 
Approachable 
Service driven 
Sincere 
Composure 
Professionalism 
Honesty  
Respect  
Patience 
Knowledgeable  
Humorous 
Self-Development 
Informing 
Drive for Results 
EDUCATION
High School Diploma or Equivalent
LICENSECERTIFICATIONS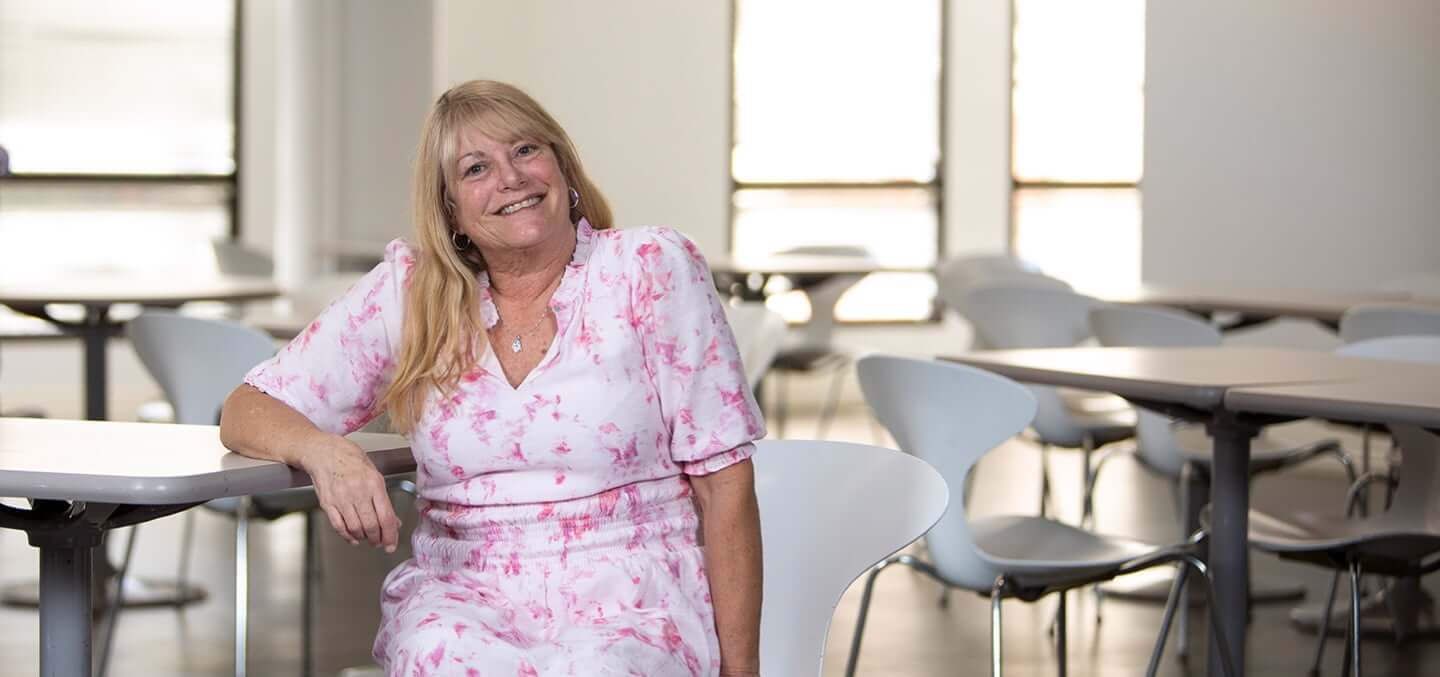 Culture
We've built a welcoming, inclusive workplace where people are inspired to learn, develop, and progress in their careers. There's stability, so you can explore many career paths in one field. There's flexibility, helping you to build a fulfilling life and rewarding career. There's training and development to align your work with your business success. No wonder there's more to discover at Quest.
Learn more
Benefits
We're committed to helping our people live a healthier lifestyle. One way we do this is by offering a comprehensive total rewards package, so you can take care of yourself and the ones you love. Find out how our benefits provide you with everything you need to thrive—now and in the future.
Medical, supplemental health, dental, and vision

From medical, dental, and vision coverage plans designed to meet your needs, to supplemental health plans for an additional layer of financial protection, you can rest assured that your health is high on our agenda.

Annual incentive plans

All eligible employees are invited to participate in our success in our annual incentive bonus plan payout.

401(k)

You're eligible to join the Quest Diagnostics 401(k) Plan on your date of hire. The company will match up to 5% of your annual salary.
No jobs have been viewed recently.
Quest Diagnostics is an equal employment opportunity employer. Our policy is to recruit, hire and promote qualified individuals without regard to race, color, religion, sex, age, national origin, disability, veteran status, sexual orientation, gender identity, or any other status protected by state or local law. Quest Diagnostics observes minimum age requirements established by federal, state and/or local laws, and will ask an applicant for verification when deemed necessary.